Don't let your baghouse become a hassle - these simple tips will help you stay ahead of the problems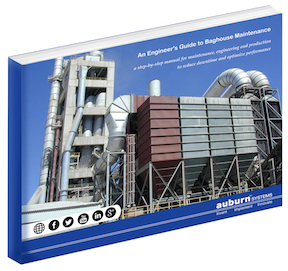 Many of us take the baghouse for granted....until there's a hiccup. Then suddenly unplanned downtime, emergency shut downs, reporting, remediation, and - well, you know how it goes.
The thing is that while responding to an event is a nightmare, keeping up with maintenance to prevent one is much easier than many realize.
This free guide outlines:
where to start
instrumentation, operation & control
differential pressure troubleshooting
filters, cages & bags
structural elements, fans & ductwork
emissions monitoring
hoppers & discharge
PMs
and more
It's packed with real world tips, pictures, a glossary and it's written for maintenance, engineering and operations - those new to baghouses and veterans alike.
It even includes information on how to register to receive free maintenance reminders and checklists by email!
Nobody enjoys flossing either
It's not fun, glamorous or sexy. Baghouse maintenance is a drag. But that's like a lot of things in life, and a few minutes of attention here and there can save enormous hassles later.
Our free guide "An Engineer's Guide to Baghouse Maintenance" is 25 pages of tips, procedures, checklists and troubleshooting tips designed for everyone - from rookie to expert.